About Us
'We all believe in taking not giving , we at Madhukar Crafts try to preserve the message that is most needed at this time "Save the nature and environment" , use 100% eco-friendly hand made paper'.
Introduction: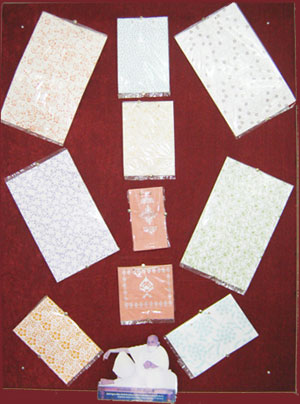 We take the opportunity to introduce ourselves as one of the wholesalers, manufacturers and exporters of hand made paper, paper bags, gift wraps, drawing books and other handmade paper products since 2000. Our enterprise was established by Mr. Vimal K. Lodha, as a tireless effort towards eco-friendly business, but with fast changing international scenario, we are emerging as the fast flourishing export house.

We also have a sister concern under the name of M/s. Rosewood Handmade Paper which is a well know name in the field of Handmade Paper Industry.
With our wide range of products, colors, quality and price range, we target to cater the most diversified requirements of our valued customers. We are wholeheartedly dedicated towards quality and customer satisfaction, which in fact is our distinguishing factor.
Mission Statement:
Let we together make a brighter tomorrow with a really feel good office, house and all almost places we live in with the use of handmade paper, we assure to satisfy your toughest satisfaction standards.